Professional Comprehensive Security Solutions
Solutions You Can Rely On
Fire watch and construction guard Solutions
Dispensary Armed Security Guard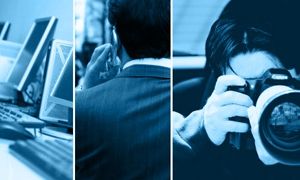 Private Investigation
Employee theft is responsible for over 50% of company losses. Short or long term employees engage in this criminal activity for a variety of reasons. Our investigators employ proven and innovative techniques to uncover any current internal problems and to prevent future losses.
WE PROVIDE INVESTIGATORS IN THE AREAS OF INTEGRITY SHOPPING SERVICES EMPLOYMENT VERIFICATION
1. Discrimination Claims.
2.Harassment.
3.Litigation Support.
4.Theft.
5.Automobile Insurance Fraud.
6.Worker's Compensation Fraud.
7.Liability Fraud.
8.Physical Injury.
9.Integrity Shopping Services.
INTEGRITY SHOPPING SERVICES:
The implementation of an Integrity Shopping Strategy is a valuable tool in assisting retailers control their inventory. This approach is also one of the least expensive methods of protection for the client. We begin the process with a "Loss Analysis." This approach allows us to evaluate empirical data and create a plan of action based on your needs. We provide:
A customized plan designed to address the challenges of your Company
Statistical information available by store.
Daily Reports
Expert witness and case testimony provided
Have you done background checks on all of your employees? How can you be sure that the candidates you are hiring are everything that they claim to be?
Our teams of professional investigators utilize our network of confidential sources to verify the backgrounds of your job applicants and other individuals. Our services include: